Here at Rivenmaster and Torchlight Talent we endeavor to bring you the very best of talent from all over the world.  It's been over a year since we first contacted Tony D'Agostino about his amazingly bright and talented boy Yuri!  We first noticed Yuri on the video sharing site VK, where someone had published one of his early videos.  We were so taken back with Yuri's charm and abilities we immediately contacted his dad regarding an article on this promotional network.
At the time Yuri was doing a number of small gigs and singing cover songs.  A little more than a year later he now has is very first single accompanied with an extraordinary music video.
Yuri's song is simply entitled "I Love You" which is dedicated to and about his older brother also named Tony.
Yuri writes; "
"I Love You" is my song written thinking about my brother Tony. I wrote my best thoughts about him and this composition was born. The lyrics speak of a good relationship between two brothers. It represents for me a moment of growth towards new sounds to discover my music. Registered at Studioorange with my Dad's friend. I thank all those who helped me to realize my idea. Big thanks to my family, to Mariano Di Cecilia for the shooting and editing and to AnnaMaria Lo Conte for the advice received."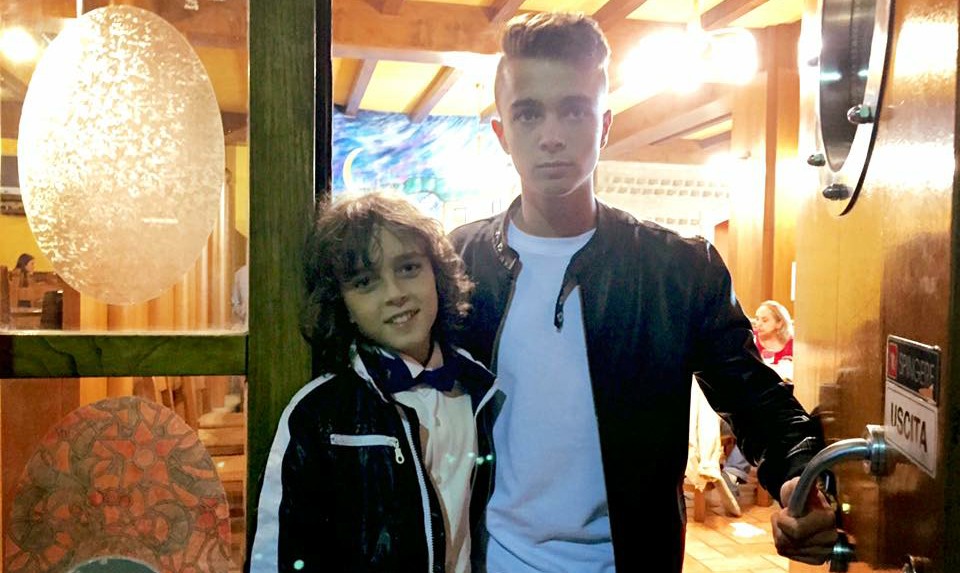 Yuri has a captivating charm that comes through in all his performances whether live or on video. While his vocals are still developing, there is no doubt that this is a young man who will go far in the entertainment industry!  With a father who is an extremely talented musical performer, Yuri has all the musical DNA necessary to carry on in his fathers footsteps!
I am so proud to present Yuri D'Agostino to all of you today and together with Torchlight Talent, we will do everything in our power to see that Yuri is seen and heard by the world!
FOR MORE ABOUT YURI:
To see the Full Feature Article, find additional links and bio info:
Congratulations Yuri on all your success, now and in the future!
God Bless you!
The Rivenmaster Promotional Team