"Music is my whole life! In my stage performances, the most important thing for me is to convey to the listener the emotions that accompany me while singing a song" Stasiek Kukulski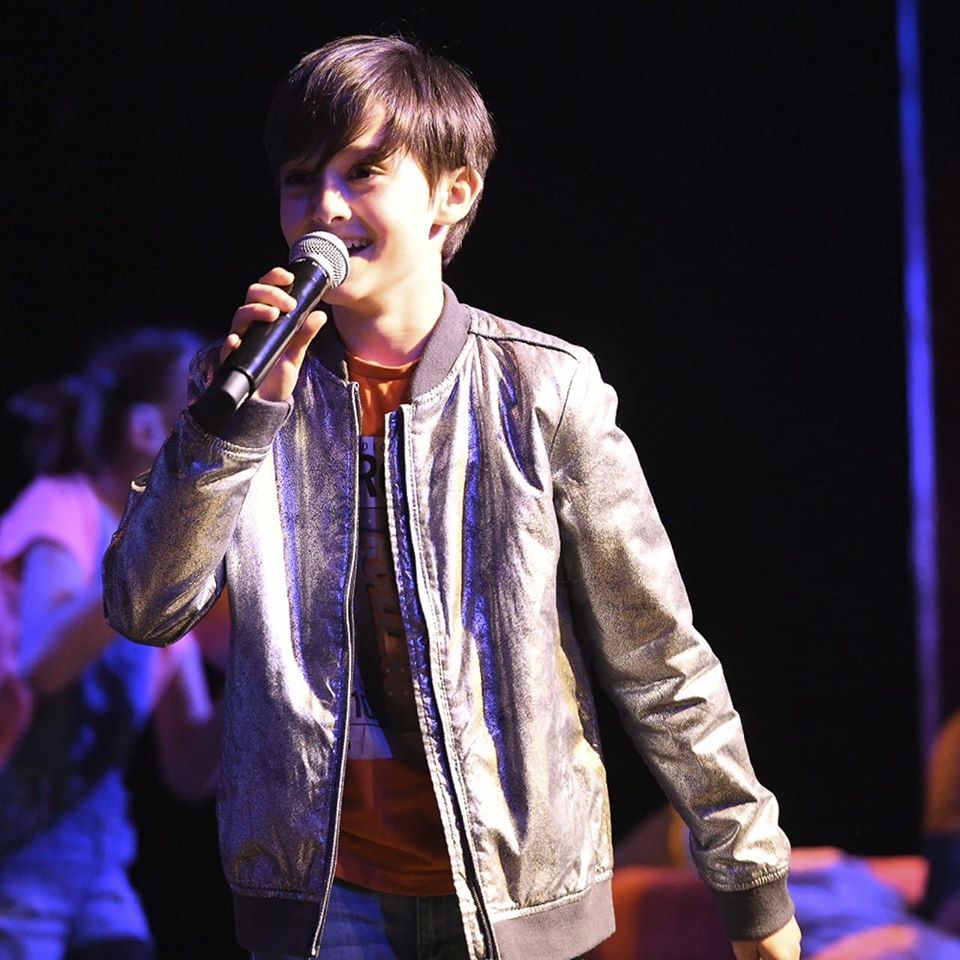 Award Winning Twelve-year-old Stasiek Kukulski (polish name: Stanisław Kukulski), heralds from Warsaw, Poland, and has attracted much attention over the past 6 years with his captivating personality, above average musical sensitivity, superior singing ability, and amazing stage performances.
You could stay that Stasiek was born with a music gene! Coming from a musical family, Stasiek's Mother is an organist, music teacher, and choir conductor. His father is a clarinetist, bandmaster of Military Bands, and also choir conductor.
When Stasiek was only a few months old he was already in attendance at choir rehearsals, and as a child very early on, showed a great talent for singing. He sang his first songs at the tender age of three which attracted everyone's attention.
His first appearance on stage was at the age of 6 during a national song festival where he captured first prize. From that experience, Stasiek felt that the stage stimulated him and his desire to perform was born. This led to him appearing in even more song festivals, going on to win the highest prizes.
At the age of seven, he also began to study the violin at a music school. He says; "The violin is as important to him as singing and in the future, he would like to combine both skills."
Stasiek appeared twice on Polish television. He was showcased in the national pre-selections of Eurovision Junior and was a participant in the 2nd edition of The Voice Kids television program.
In 2019, he stood on the stage of the Euro Pop Contest International Song Festival in Berlin for the first time where he delighted everyone and won the Grand Prix.
Stasiek's high musical skill has attracted the attention of music producers. His performances on festival stages has more than demonstrated that this 12-year-old boy possesses great musical and vocal abilities.
Music experts pay special attention to Stasiek's mature vocal tone, especially for his age. This, along with his above-average musicality captivates any listener. He especially stands out with his ability to convey emotions, exhibiting extraordinary vocal strength with an extensive range.
Due to his unusual skills, Twice Stasiek received an award in the form of music production for his own single.
Stasiek devotes almost all the time free from school to his musical development. He regularly takes singing lessons under the guidance of Piotr Markowski, vocal trainer and teacher at the international teacher of MIX. He also regularly practices and improves his violin skills.
While little time is left for other passions, in his free time Stasiek likes to play football and listen to music.
Here is Stasiek's Chair Turn Audition on The Voice Kids
Stasiek is still looking for his own musical style, but at the same time feels very comfortable in various music genres. While he usually picks pop songs, he is not afraid to sing rock and even jazz.
His favorite vocalists are mainly the musical greats like Freddy Mercury, Michael Jackson, Whitney Houston and others…
After participating in the voice kids' program, Stasiek began working with music producer, Jezzpi.
He exclaimed how happy he was that he could work together, and that the song they managed to create was probably his best.
The song "Fly Ahead" has received very positive reception! The lyrics which make up the content of the song, along with the tune is both energetic and catchy.
English Lyrics to the Song
Vs1
Locked in a golden cage I dreamed every day still arousing delight
I lost my life and suddenly someone came over, he whispered to me
You don't have to stay here for the rest of your life. I have the key to your cage
Quickly open the door. I will lead you into the unknown Trust me.
Don't delay and fly up, spread your wings Believe this life still makes sense.
CHORUS:
I'm going ahead, To the horizon, and no opposing wind will stop me anymore!
I'm going ahead, And I won't look back , Though the rain hits me the sun is burning I already know I will not give up!!

VS2
I'm already flying through, through this wonderful world. I see gray people Doing everyday things.
I'm flying there and whispering to them raise your head Stop sticking.
Don't chase after money, shame on your days. Know your desires, Open the door to heart.
Feel the power what is still in you. Life is beautiful start living fully.
BRIDGE
Fly straight ahead and don't be afraid …
Fly straight ahead the horizon is over !!
I'm going ahead, the horizon is over and no opposing wind can stop me anymore!
Stasiek hopes that he will be able to do more with 'Jezzpi, because he especially enjoyed working with him.
As stated in his last song, Stasiek intends not to give up and fly ahead in pursuit of his dreams.
His biggest dream being, to become a famous musician.
To Learn More about Stasiek VISIT: