Where He's Been
Joshua Flores has been on a long road, even at just 19 years of age. He started singing publicly at the age of 8 and enjoyed his debut article here at 11.
Since then, it's been an all-out adventure!
He went from singing at local events to posting videos on YouTube which received hundreds of thousands of views. He captured the eye of many promoters, bloggers, as well as radio hosts which finally propelled him to being signed to a record label at the tender age of 12. Not many in the music industry have accomplished this before their 13th birthday!
What He Was Doing
During the five year span of being signed, he recorded an album which included songs written by some Grammy award winning songwriters and producers. He released a couple of professionally shot music videos and traveled to New York for a concert in the Bronx. While all this was an exciting experience, it was not all great. The road to success is often accompanied with many setbacks and obstacles to overcome, not to mention having to give up some of your freedoms.
The last two years that he was signed, nothing really happened. Everything seemed to stop. Unfortunately, it came to light that the record label that signed him was not able to continue putting money into his campaign . To make it worse they hadn't even released an album after 5 years. Now at 18 years of age, Joshua was finally able to break free from that contract.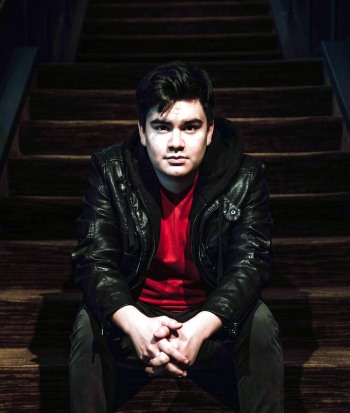 Where He's Going
Now a young adult and having graduated from High School, Joshua has begun to plan the next stage of his life. While he has taken a break from college, he does plan on going this fall. Before he does however, he wants to give music another try.
For the past year, Joshua has started posting videos on YouTube again and has been making a living performing at different local venues. What's most exciting is, that he is now writing his own songs and plans on releasing an EP this summer.
How You Can Help!
Joshua is looking for support! He started a Kickstarter Campaign Page to raise $10,000 in order to get his EP completed and released. If this goal is exceeded the money will be used for promotional purposes.
This is Joshua's first opportunity to finally release his own music to the public exactly the way he wants to do it as an independent artist.
Watch Joshua's Self Introduction and Kickstarter Appeal
Please visit and contribute to his Kickstarter Campaign! I promise you won't regret the outcome of what Joshua has in store for all his faithful fans and supporters!
From all of us at the Rivenmaster Network we wish Joshua the very BEST OF SUCCESS!
For more about Joshua see: