Sebastian Urdiales debuted his feature article here in the fall of 2014. He was just 13 years old at that time and had already made a mark as a prominent entertainer and showmen in his home country of Mexico. Singing and dancing his way into the heart of everyone that heard him along with his charismatic smile and personality he was captivating to watch.
Of course that did not stop and his passion to entertain had only just begun to blossom.
SHAWN MENDES – MERCY (Cover By Sebastian Urdiales)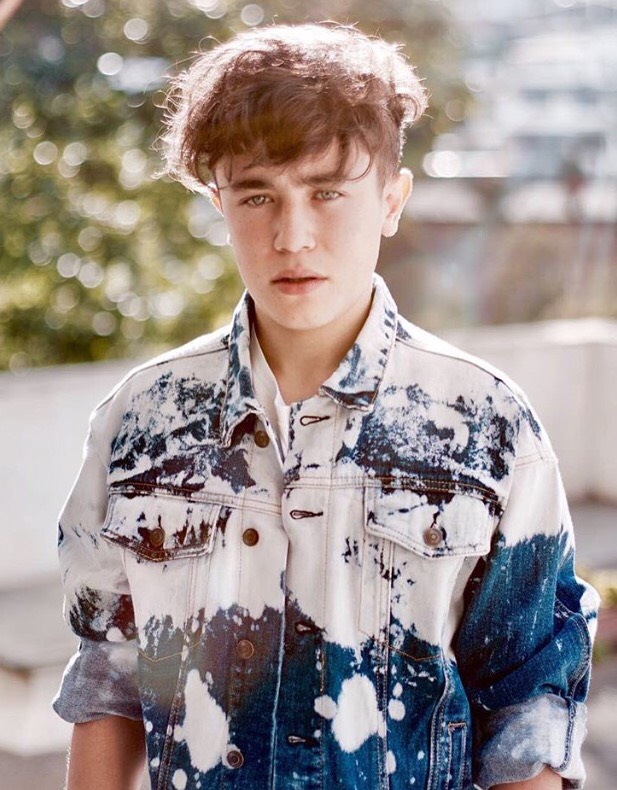 Today he is one of the most sought after young actors in all of Mexico and is soon to break out into the international limelight! Beginning his artistic career at the age of 9 with dance, he then began singing with acting following. To show you just how qualified Sebastian is and to bring you up to date with some of his accomplishments, here is a portion of Sebastian's resume covering the first 7 years of his career:     
Participated in more than 30 commercials for television which were transmitted in  the United States, Mexico and all Latin America.
Starred in 4 plays with international castings.     
Awarded rolls in 2 movies.
Participated in and was a finalists in a national singing reality show like The Voice, TV Azteca 
For two years in the summer he was the conductor of a program on national television called "Come the Joy" TV Azteca
Cast as "Carlitos Casillas", in the third season of the international television series "The Lord of the Skies" for Telemundo and Tv Caracol. 
In 2016 he is the founder of the first digital platform in Mexico for teenagers influencers called: ChavosTV, being a partner and producer of the channel to date.
Now in 2017 Sebastian has integrated himself into the main social media channels and vlogs in Latin America: Dosogas, currently playing a large part in that media explosion.
Sebastian is currently considered the most influential male teenager influencer in Mexico, having yet to launch his first solo single which is scheduled for release the end of November.
Naturally Sebastian is eloquent in both English and Spanish. He demonstrats that so well in all of his music videos. This cover was particuarlly good where he teamed up with the beautiful and talented Sarah Silva.
No Soy Una de Esas Cover by Sarah Silva & Sebastian Urdiales
In 2018 Sebastian has very important plans. He is anticipating his start as a radio announcer in the most important youth radio station nationwide. In addition to that, Sebastian is in the final stage to play "Luis Miguel" in his own television series produced by MGM at an international level. His latest music video cover of Justin Biebers song "Friends" which received more than 300k views in under 24 hours is still gaining and currently sitting at 1,024,283 views.
FRIENDS – JUSTIN BIEBER (Cover by Sebastian Urdiales)
You can visit Sebastian on any or all of his social network pages: