Alex B has grown leaps and bounds as an artist since we last saw him in 2012. He had just released his song "Will You Be My Girl" which at the time had about 2,000 views online and today has a staggering 11.5 million views!
Now at 16 years old Alex is quickly making a name for himself in the music industry. His music has also grown along with him. This can easily be seen in his music video for his original song "Back To You" which was released this past January!
A STAR ON THE RISE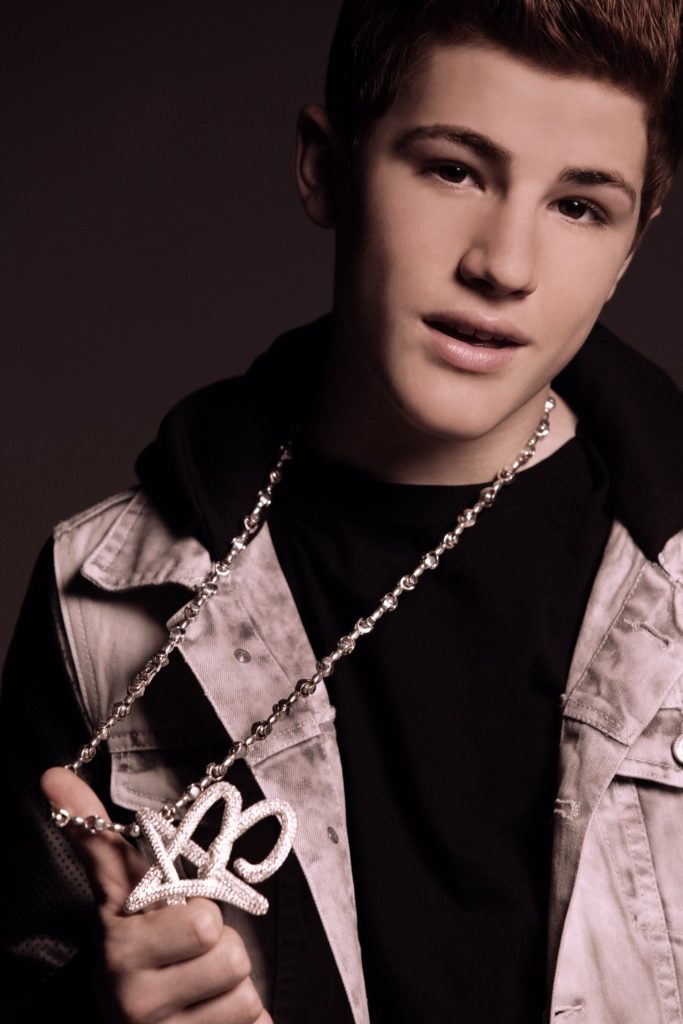 Due to Alex's rising fame he and his brother, Ricky, decided to call it quits with their cover band Lil Rock so Alex could focus more on his budding solo career. In the years that have passed Alex's love of music has never faltered. The passion he has for singing and performing has only grown and with the support of his entire family, he is reaching for the stars. Alex eats, sleeps, and breathes music making sure to work on, not only singing, but also dancing every day.
TALANT = OPPORTUITY
With no limits to his vocal and performance abilities, Alex now has the opportunity to work with big name music producers. Years of hard work and dedication to his craft have developed Alex into one of the rising stars in pop music. Alex's talents and abilities have caught the attention of some of the biggest names in the industry.
ALEX B RECORDING ARTIST
Alex released an EP in early 2015 featuring three of his originals, which can be purchased on iTunes. Later that same year, Alex became the #1 featured emerging artist on the "Now 54" compilation CD.
With growing popularity online Alex recently began a partnership with AwesomenessTV through which he was given the opportunity to perform at this year's Vidcon.
Recently, Alex was asked to appear on the first season of the kids' show Wonderama. Airing nationally in October 2016 and reaching 40 million homes. They enjoyed working with him and have invited him to come back in upcoming seasons.
In the future Alex is looking forward to going out on tours and doing what he loves the most, meeting and performing for his fans.
Alex has many creative music videos on his YouTube Channel which tell a story as well as entertain both the eyes and the ears. Whether he is doing a cover like in this song by Justin Timberlake, or an original, Alex is always entertaining and upbeat.  When Alex is singing you just can't help but feel excitement and joy.
There is no doubt that Alex B is one young artist that is not only reaching for the stars but already seeing them dancing in the eyes of every teen girl fan.
With looks charm, talent, and a fan base that just keeps expanding, Alex B is well on his way to the top!
Watch Alex B's Latest Q&A
FOR MORE ABOUT ALEX B VISIT: